We make have available a large selection of news letters and brochures to help with your financial and tax planning and stategies.
Be sure to check out: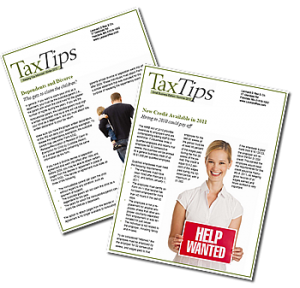 Our Tax Tips Newsletters:
One for Small Business and one for Indiviuals. Issued twice yearly in Summer and Winter.
Our Tax Tips and Information Brochures:
Handy guides on specific subjects and questions.